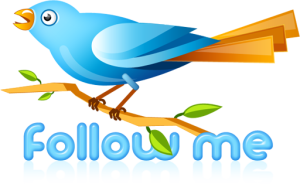 We're excited to share an excerpt from our newest book, Best of Pencil Points, Volume 1, set for release on July 1, 2015. Don't miss the Authors' Update and Business Tidbit at the end of the article!
---
Popular trends online in 2009 are social networking and anything else related to Web 2.0, a label used to describe advanced internet technologies such as blogging, RSS (really simple syndication) feeds, and member communities that users join to connect with other people who may have similar interests. In fact, according to a report from Nielsen Online, social networking and blogging are more popular than sending email. More than two-thirds (67%) of the global online community now goes online to visit social networks and blogs.
At this moment, Twitter is the social networking darling, with hundreds of people joining daily. Recent data show that in one month, the number of Twitter users grew by 33%. If you've heard of Twitter, but discarded it as irrelevant to medical communicators, think again.
As a microblogging platform, Twitter's free service enables users to send out short snippets of no more than 140 characters (including spaces). These updates, called Tweets, go to your followers and also appear in the Twitter timeline. Twitter began as a vehicle through which friends, family, and coworkers could communicate and stay connected by exchanging quick, frequent answers to one simple question: What are you doing? Twitter has evolved as Twitter users learned that every Tweet counts (and nobody wants to hear about what you're eating for lunch). Today, you'll find more valuable content and less useless information about what someone's doing at one particular moment in time.
What can you get out of Twitter?
Traffic: Use your tweets to drive prospective clients to your website, where they can read your bio and see samples of your work. You do have a website, don't you?
Connections: Use Twitter as a tool to connect with others in your industry or related industries while increasing awareness of your personal brand. You never know who might be reading your Tweets. As with other social networking sites for professionals liked LinkedIn or Biznik, social networking contacts often lead to other connections that can generate new freelance clients or employment opportunities.
To get Twitter followers and make connections, you need to follow people. Use the advanced search function to find Twitters users in your area of interest, follow them, and comment on their posts using the @replies or direct message functions.
Resources: Twitter offers you a steady stream of ideas, links, resources, and tips. Follow people in your areas of interest and they'll lead you to interesting resources you might not find yourself. We found the earlier link to the Nielsen Online report through a Tweet.
Skills:  The challenge of Twitter is to write a Tweet using no more than 140 characters. In the Twitter world, you need to write tight or forget it, which gives you an opportunity to hone your writing skills.
What should you Tweet about? The best way to optimize Twitter is to become a filter, teaching your followers mini-lessons about medical writing and updating them on topics of interest in the field. The key is to provide followers with information of value. Don't bombard them with constant self-promotion. To see what we Tweet about, you can follow Cyndy or Brian.
Keep in mind that Twitter is a very noisy place. By that we mean the volume of Tweets is enormous. As more people follow you, the volume increases substantially. Since you can Tweet from your computer or your mobile phone, some users send dozens of Tweets each day, which only adds to the noise. The noise level does have an up-side: you can repeat your Tweets, since followers will probably miss some of your updates, given the number of Tweets they need to filter through.
AUTHORS' UPDATE: It was hard to imagine how popular Twitter would become when we originally published this article in our premier issue of Pencil Points. As we go to press, Twitter has 288 million monthly active users and 500 million Tweets are sent each day. To learn about how one medical writer uses Twitter for his business, read Larry Lynam's article in the March 2014 issue of the AMWA Journal. AMWA members have free access to this publication as a membership benefit. We also now have a corporate Twitter account you can follow, TAMW Tweets.

BUSINESS TIDBIT: Did you know… social networking sites really DO influence consumer's purchasing decisions. Data from a survey provided by Kantar Media show that 35% of respondents say that Twitter feeds are influential or extremely influential on purchase decisions, and 23.5% report the same for Facebook.  A post on Webbiquity titled 104 Fascinating Social Media and Marketing Statistics for 2014 (and 2015) notes that 87% of businesses use social media to distribute content, and social media budgets are projected to double over the next 5 years. Talk about opportunity for medical writers to market their services!
Photo Credit: Rafi at GraphicsFuel.com